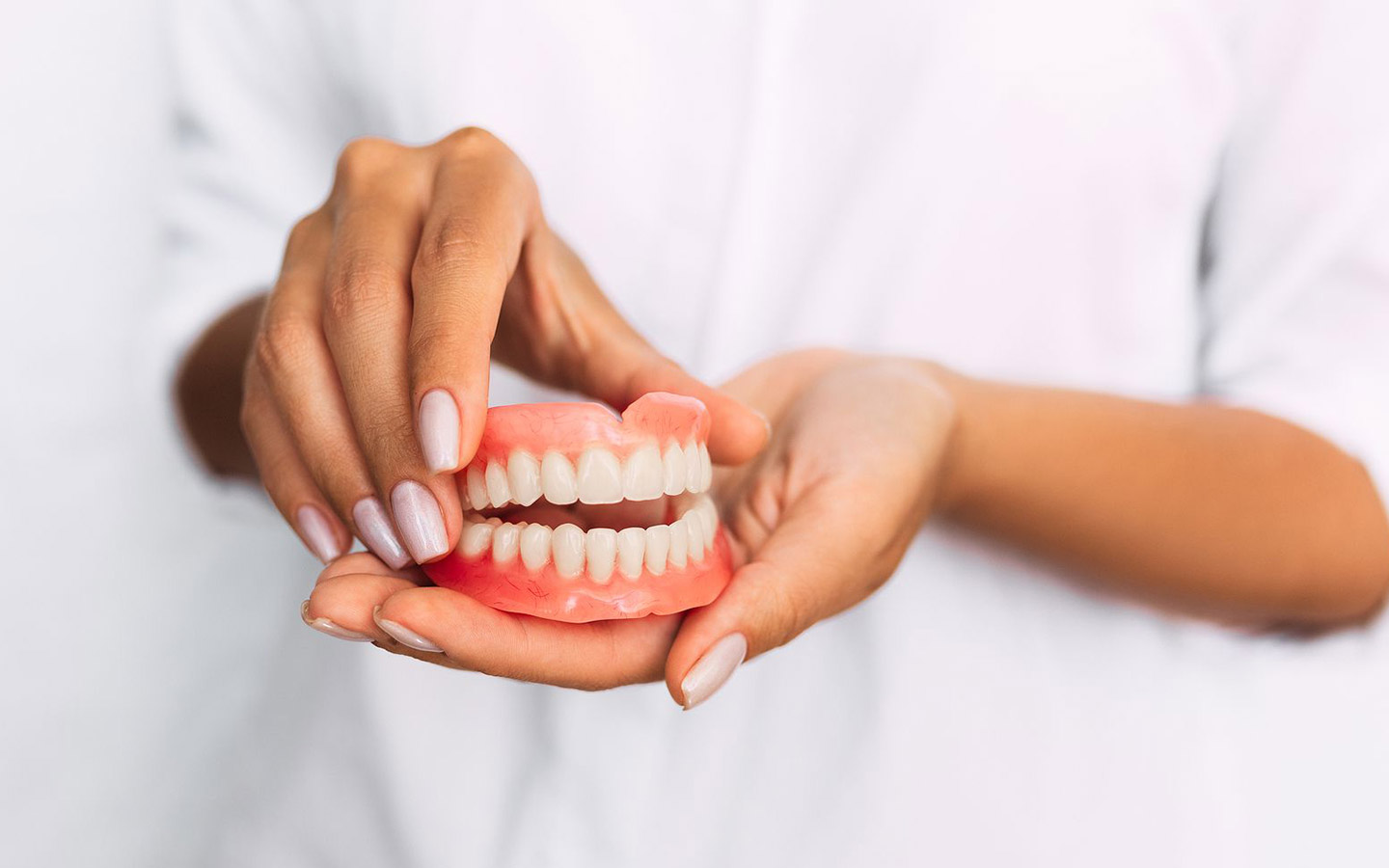 After tooth loss, the jawbone begins to disappear and disappear. In a large number of patients, this creates a huge problem for lying down and fixing the total prosthesis, especially the lower one. The only solution in this case is the installation of implants, which solve the problem of fixing the lower total prosthesis.
The prosthesis can be fixed with at least 2 implants:
In the first phase, implants are placed, and after four months, connecting elements are placed on them, which fix the prosthesis. The masticatory pressure is still predominantly transmitted to the mucosa and the implants only serve to fix the prosthesis and prevent it from falling out of the mouth during chewing and speech.
Better stability and comfort are achieved by installing a larger number of implants through which the so-called Bar.
For this type of work, it is necessary to install a minimum of 4 implants, and in cases of a small amount of remaining bone, it is advisable to install a larger number of implants if conditions allow. The prosthesis that comes over the bar when chewing transfers pressure directly to the bone, which gives a more natural feeling of chewing. A huge advantage of this type of work is that it enables absolutely simple hygiene maintenance as well as simple and fast repair of possible fractures or damage to teeth.
By making a bar in the upper jaw, it is allowed to make an upper prosthesis that does not have a palate, that is. and it then looks like the lower prosthesis, that is, it has the appearance of a horseshoe. This is a huge comfort for the disgusted patient as it reduces the feeling of a foreign body in the mouth and makes it easier to get used to the prosthesis.
For more information about implants and a more detailed explanation of this type of work, consult a doctor in our office or contact us by phone and email.
Writes for biznispromo.com: Dr. Igor Đurić, specialist in oral surgery, Dental clinic with dental laboratory "Dr. Đurić".